Univision
Amplifying Hispanic voices.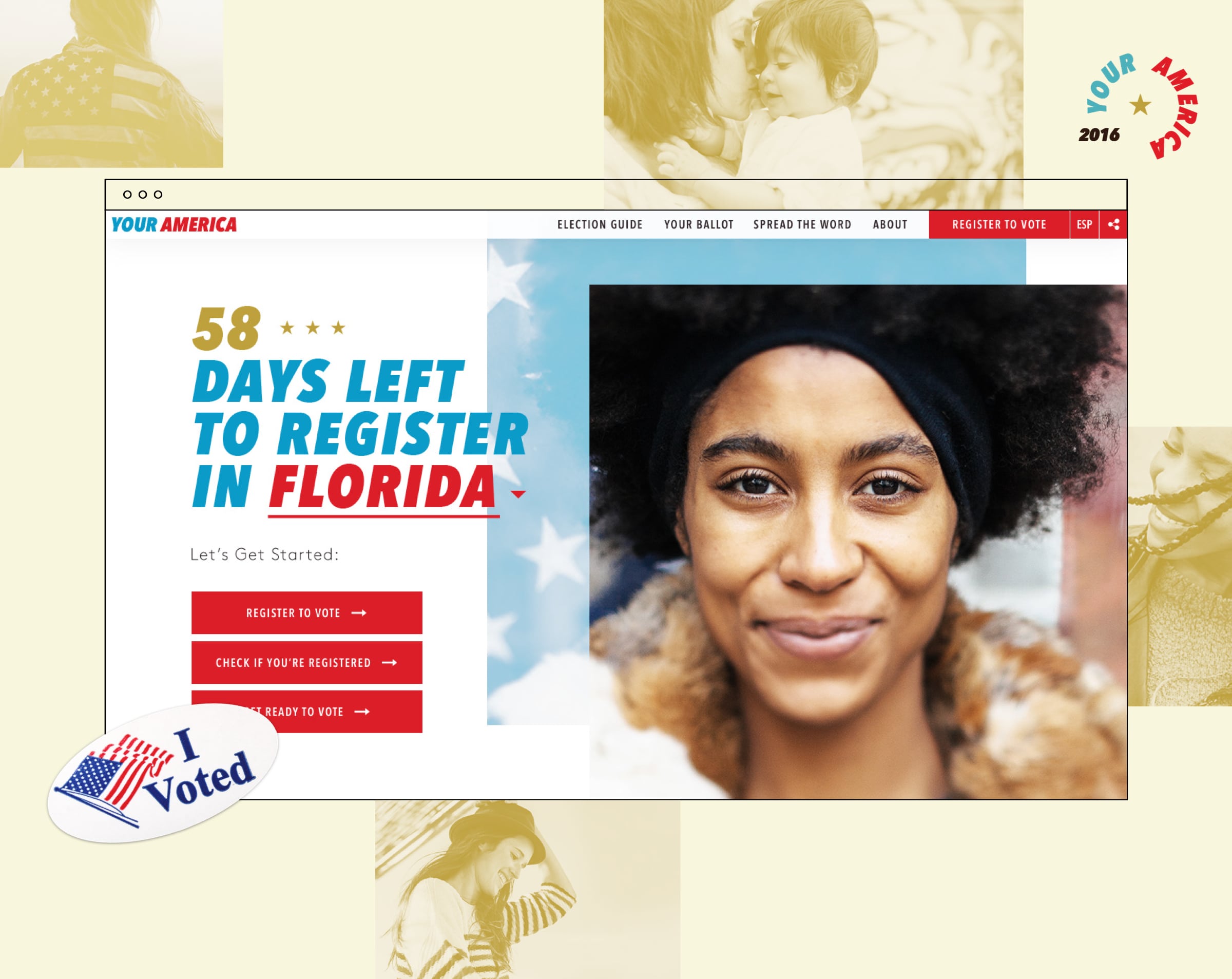 Empowering Hispanic Americans to understand the importance of their voice and that they have a right to use it.
Ad Campaigns
Analytics Strategy
Communications Strategy
Digital Strategy
Websites & Applications
Challenge
The 2016 Election was a nail-biter. In anticipation of this, Univision wanted to mobilize the Hispanic community to get out and make their voice heard. They called Ready Set Rocket to break out the digital megaphone and engage a new generation of voters.
Solution
Our team created Your America: A nonpartisan, issues-based voter registration platform that gave individuals the tools they needed to get involved in local and national politics. From online editorial to broadcast PSAs, the Your America platform helped generate political awareness through partnerships with Univision's robust network of traditional and digital properties. Detailed question-and-answer sections, polling location finders, text message reminders about vital election dates, sample ballots, local and national candidate info, and bilingual updates all worked together to keep voters involved and informed.
Results
Ultimately, we helped the Hispanic American community understand how vital their voice and vote matter in elections. Univision's Your American platform attracted over 100,000 newly registered voters across the U.S. The website garnered over 400,000 active users, while over 160,000 people subscribed to the bilingual text message service.