Manhattan Mini Storage
Elevating the storage game in NYC.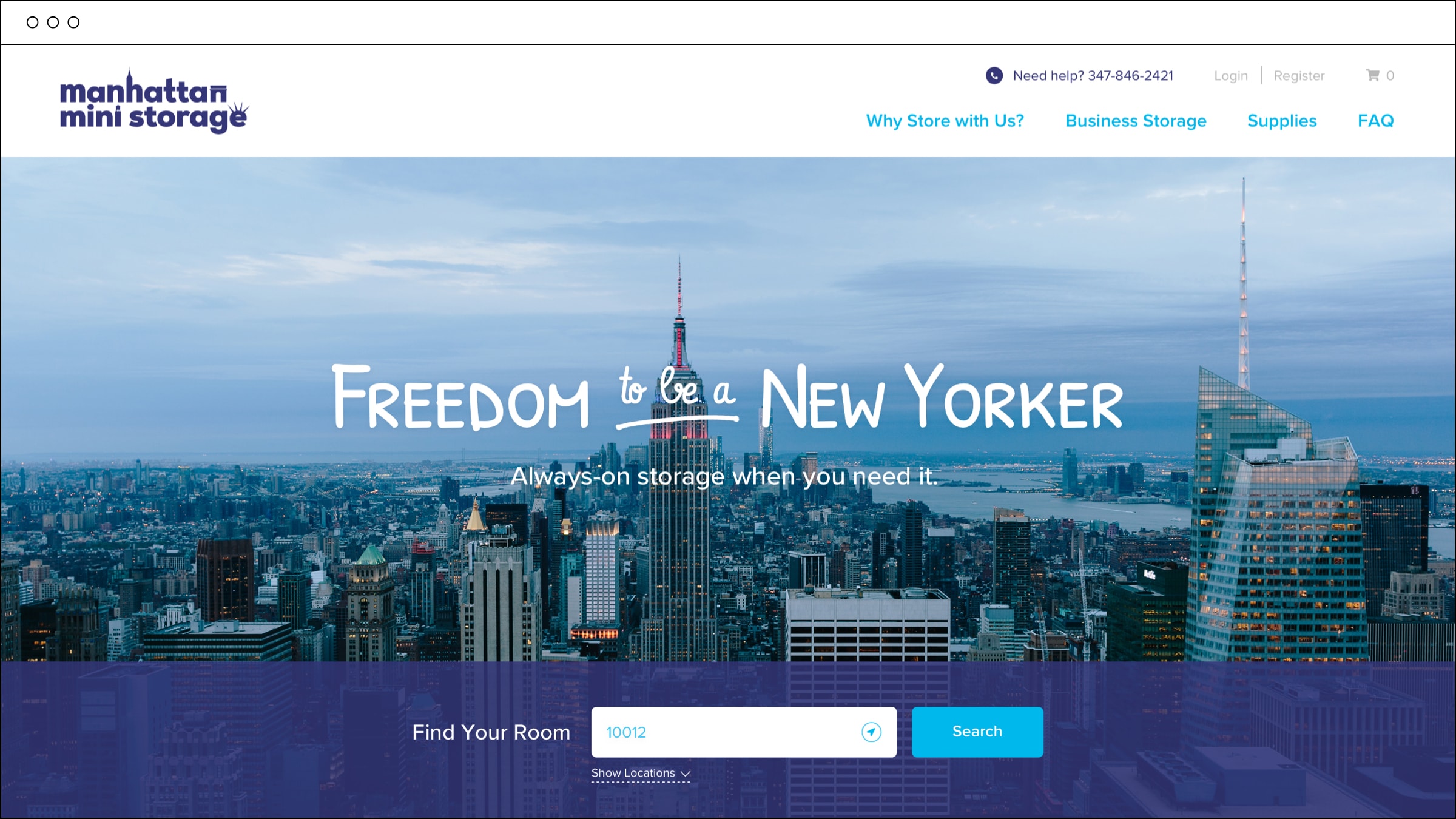 Helping to maintain and grow the brand's status as a leading NYC storage provider.
Ad Campaigns
Media Management
Media Planning
Websites & Applications
Challenge
Since 1956, Manhattan Mini Storage has provided the most sought-after luxury in the country's most densely populated city: space. With competition sprouting up everywhere, the brand tapped Ready Set Rocket to help reestablish and evolve its status as the premiere NYC storage provider.
Solution
First, we mapped out the customer journey to give us a holistic understanding of how each channel plays into the MMS experience. Then, we took those findings to improve foundational strategies and internal business structures. From there, we launched platforms highlighting unique offerings and simplified potential consumers' research and reservation processes. Then, we crafted cross-channel paid search and social campaigns to drive valuable traffic to desired platforms and display ads. We then enhanced search targeting to connect the brand to its target consumer to ensure prospects could find information easily. We established a long-term partnership as brand consultants, allowing us to constantly test, measure, and optimize platforms for maximum success.
Results
Manhattan Mini Storage has become integral to the New York living experience. Through our long-term brand consultant partnership, non-branded conversions have increased an average of 126% since 2015, and total occupancy now stands at 98%. Year over year, we're seeing increased brand visibility and an overall improvement in search position. When New Yorkers want space, they know where to go.