Blackstone
Demystifying alternative investments.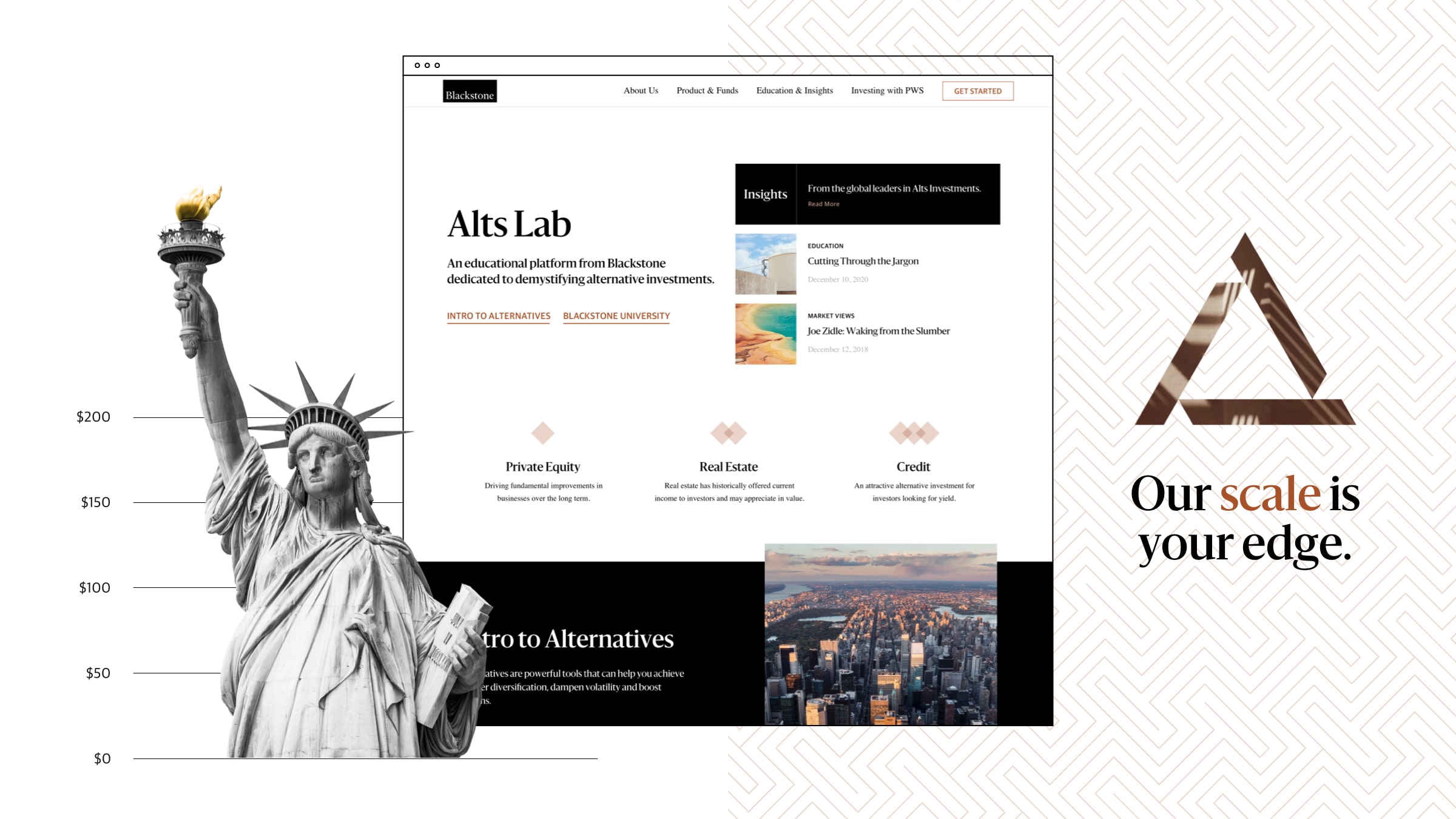 Driving continued growth in investment portfolios for the global leader in alternative investments.
Communications Strategy
Digital Strategy
Websites & Applications
Challenge
With over $570 billion in AUM, Blackstone is a global juggernaut in alternative investments. Blackstone called up Ready Set Rocket to help drive continued growth in its investment portfolio by attracting financial advisors and high-net-worth individuals.
Solution
We started by crafting a communications framework focused on an audience that understood the value of alternative ways to diversify and enhance client portfolios. This framework focused on how Blackstone's investment solutions could bring measurable and impressive results. Then, we got to work expanding the brand's educational context — shifting BXU from an educational, offline conference to an on-demand learning platform with all sorts of content ranging from alternatives to vertical strategies to real-time market analysis. For our last trick, we leveraged LiveRamp to marry 1st party and 3rd party data to match and personalized advertising to acquire new clients.
Results
Blackstone's target financial advisors got an empowerment boost through educational content that effectively communicated the benefits of alternative investments to their high-net-worth clients. Internally, we were able to invigorate their teams to work across communications, education, and analytics programs that firmly established the alternative investment firm as a financial destination.